Singapore Garden Festival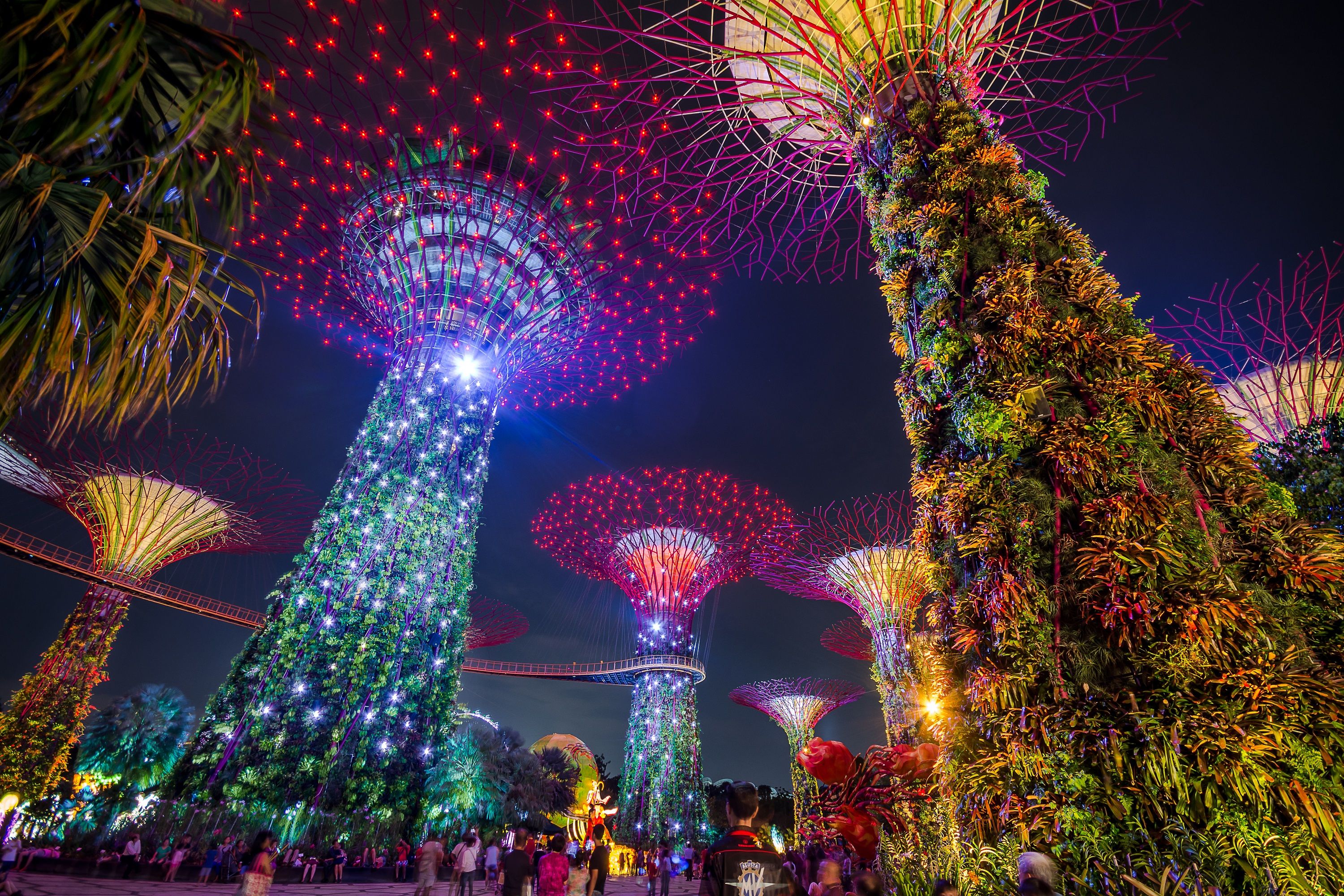 Summary
The Singapore Garden Festival takes place every two years and is among the top flower and garden shows on the international calendar. It was the first event to bring together top international award-winning landscape and garden designers, florists and horticulturists from around the world, who are invited to the Festival to work alongside Singapore's own talented horticulturalists. Singapore's geographic location makes the Festival an ideal platform to showcase horticultural and gardening products and services from the northern and southern hemispheres, as well as from Asia and New World nations. A colourful and stimulating experience with a truly international flavour, the Festival is a treat for the senses.
In addition a full day at the show, we take the opportunity to explore Singapore's many attractions, including the spectacular Gardens by the Bay, whose illuminated Supertrees have gained iconic status. Other garden visits include Hort's Park, Chinese and Japanese gardens, Fort Cannings Spice Garden and the Botanic Gardens. Further highlights include a city sightseeing tour, a river cruise and afternoon tea at Raffles, the famous Singaporean institution.
Mike Nelhams, Curator of Tresco's Abbey Gardens, will be our expert tour manager.
departures:Select Your Departure Date
Benefit from this limited time offer:
Save £239.75 on this tour with our current offers.
Save 10% on this tour with our pay in full discount.
What to Expect
Full day at the Singapore Garden Festival
Stunning views from the Marina Bay Sands observation platform
Relaxing river cruise
Chinese and Japanese gardens
Singapore's friendly, multicultural ambience