Orkney and Shetland by Air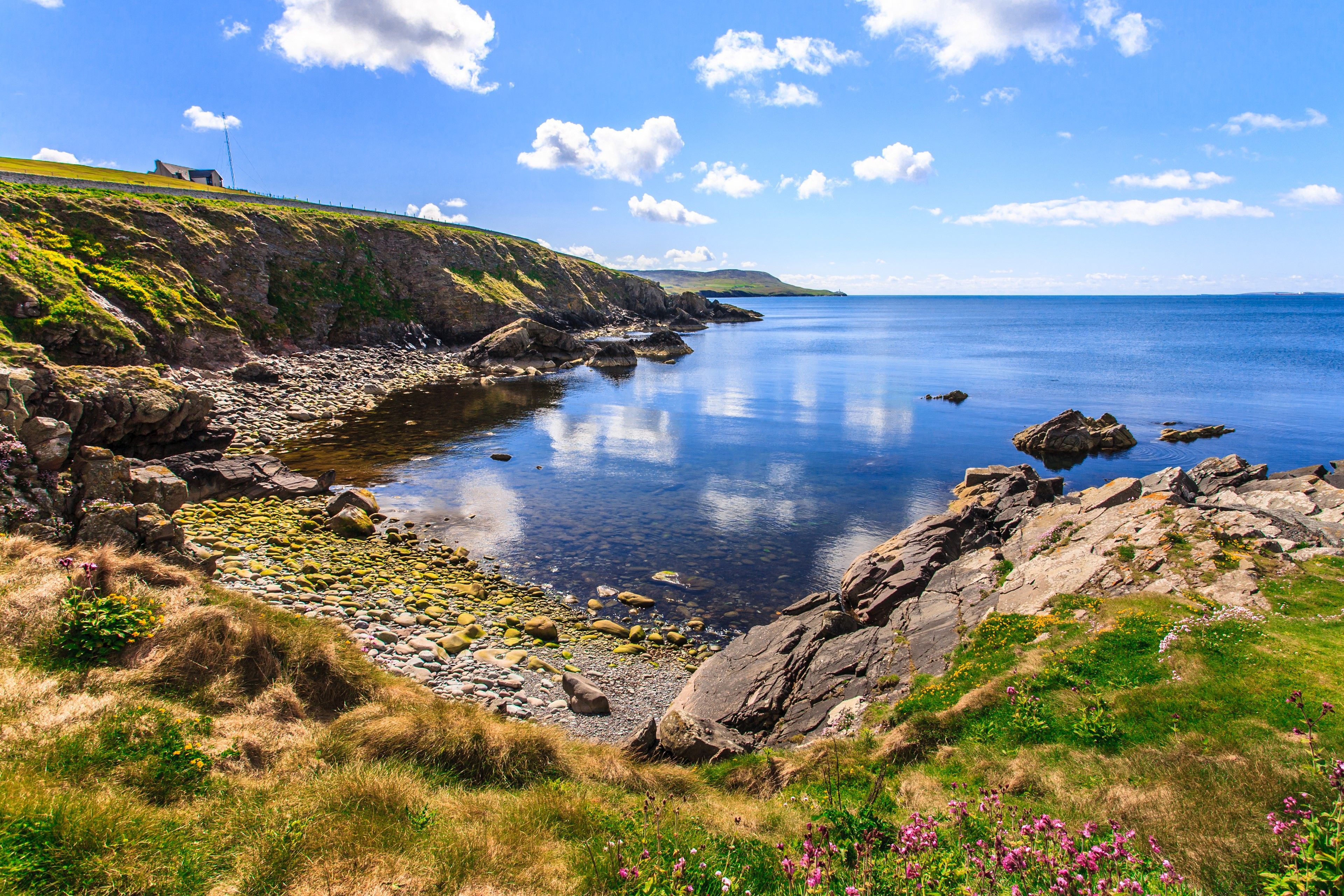 Summary
You asked and we listened! As it's a long way by road and sea, we have launched this alternative itinerary that explores the glorious and wild Orkney and Shetland Isles, which includes a flight from Aberdeen to Sumburgh and back from Kirkwall. This makes the journey to the start point of our tour far shorter and avoids us having to take an overnight sailing to Lerwick.
Over the course of six memorable days, we will explore lands steeped in history, wildlife and stunning scenery, far from the jostling crowds as we lose ourselves in the haunting beauty haunting beauty of the Orkney and Shetland Isles. Many people have landed there before you - some as early as 3000 BC. Most famous of all were the Vikings, but they were not alone and all around you will find historical treasures. Both islands, but particularly Shetland, in summer have virtually no darkness and the beauty of this 'Simmer Dim', as it is called locally, has to be seen to be realised. Both Orkney and Shetland have their own identity, Orkney being very green and fertile while Shetland has a more rugged cliff and sea loch scenery. Both however share a colourful history of Picts, Norsemen, ancient antiquities, buried treasure and seafaring legends, bound up with an independent spirit that makes them quite different from the rest of Scotland.
NB: Flights are also available from Edinburgh at a £100pp supplement (August departure only).
departures:Select Your Departure Date
Benefit from this limited time offer:
Save £94.75 on this tour with our current offers.
What to Expect
Mousa Broch – the best preserved Iron Age tower in existence
Spectacular sea cliffs at Eshaness
Multitudes of seabirds at Sumburgh Head
The multi-period settlement of Jarlshof
Neolithic Orkney – a UNESCO World Heritage Centre
The Churchill Barriers and Italian Chapel, poignant reminders of more recent history