Gardens of Mauritius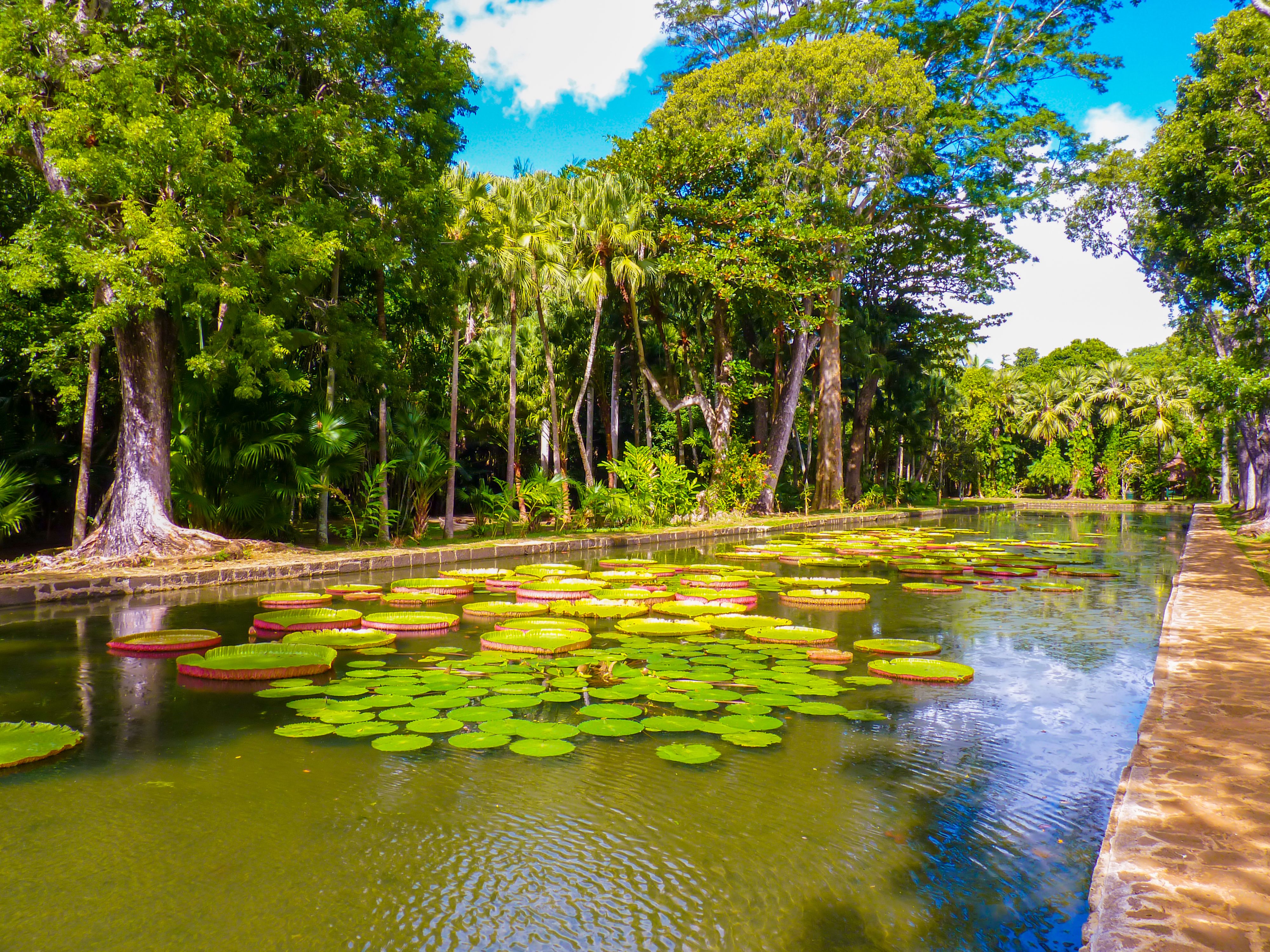 Summary
The Indian Ocean island of Mauritius is only the size of the county of Surrey, yet it is blessed with a rich and diverse flora and fauna and is home to some of the rarest plants and creatures in the world. Caressed by a benign climate and light but regular rainfall, virgin forests and coastal lands provide ideal habitats for myriad species, many of them unique to the island – of the 1000 or so plants indigenous to Mauritius, about 300 are totally unique. In the mountain reserve at Le Petrin, for example, we will find many endemic plants such as the starfish-like yellow Roussea and the scarlet-belled Trochetia, all set among dainty ferns and mosses. Elsewhere our exploration will reveal trees once thought extinct, like the pink flowered wild Hibiscus, and a species of palm that is the last of its kind in the world. At the splendidly named Sir Seewoosagur Ramgoolan Botanic Garden at Pamplemousses, we will see giant waterlilies, Victoria amazonica, with their white and pink flowers and 1.5m diameter leaves, as well as sacred scented lotus, colourful Cannas and Heliconias and numerous palm avenues and tropical trees. At L'Ile aux Aigrettes Reserve we will witness outstanding conservation work with almost extinct flora and fauna, while in the hills of the Black River Gorges National Park we will enjoy dramatic views over tropical forest. There will also be plenty of time to enjoy the white sandy beaches and turquoise waters and soak up the local culture, with its European, Indian and African influences.
departures:Select Your Departure Date
Benefit from this limited time offer:
Save $234.25 on this tour with our current offers.
What to Expect
Giant tortoises at La Vanille
Giant waterlillies at Pamplemouse
Rare trees and exotic birds in the Black River Gorges
A taste of local rum at Labourdonnais
Relaxing in a luxurious resort hotel and bathing in the wonderfully warm water of the Indian Ocean