Crete Archaeology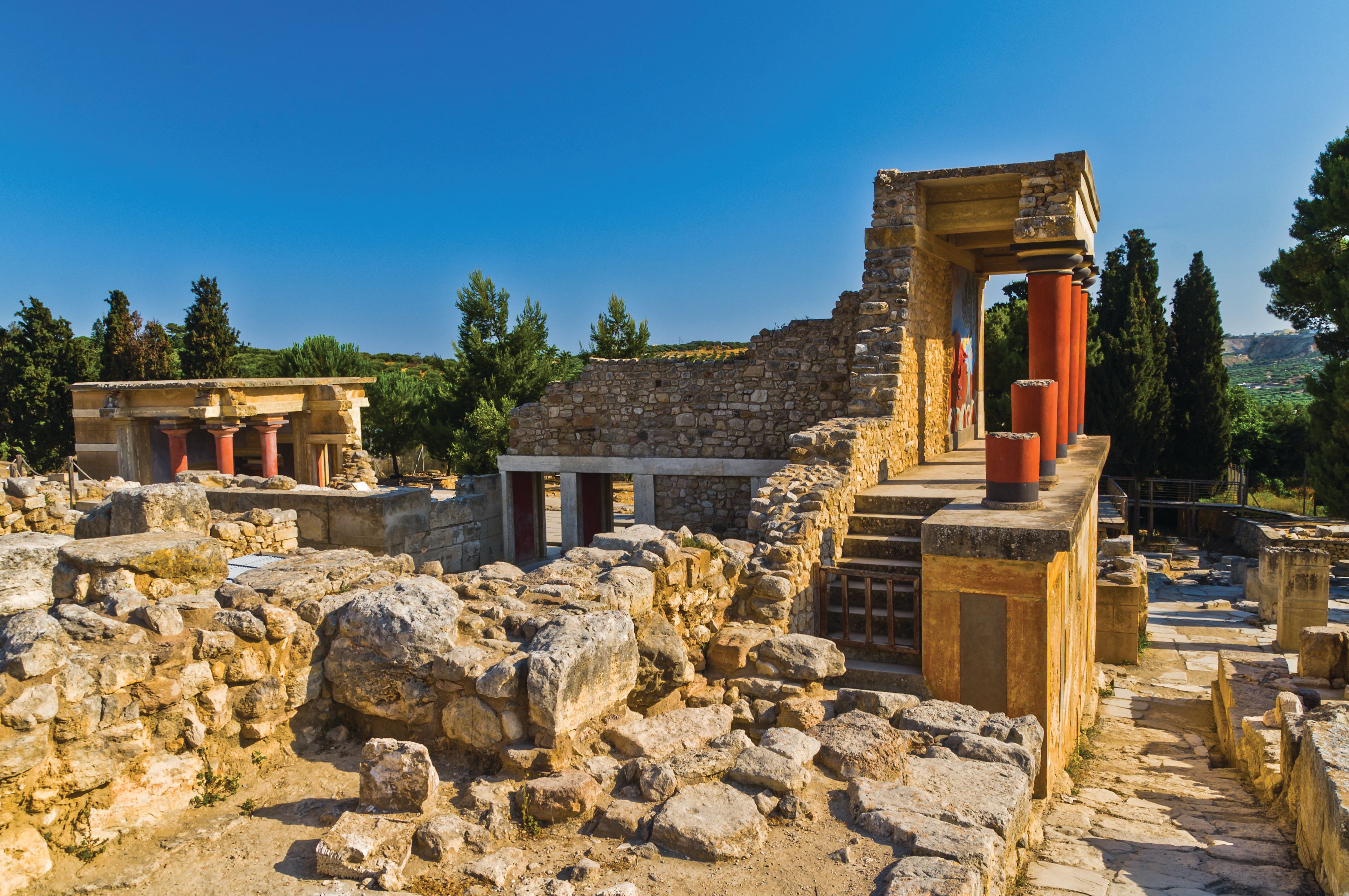 Summary
The Greek island of Crete presents a rich tapestry of archaeological treasures, sleepy villages and lively towns, all set in a Homeric landscape of mountains, gorges and flower-strewn pastures. Crete was home to one of the earliest European civilizations, the Minoans, who roamed these hills some 4000 years ago. Their legacy can be seen all over the island, in particular at the legendary Palace of Knossos.
From this distant starting point we journey through time, from the Hellenic-Roman era to the periods of Turkish and Venetian domination, as illustrated by archaeological remains and buildings which remain in use to this day. We also explore the countryside, which in the spring is carpeted with flowers, driving high into the mountains to visit labyrinthine caves and along the coast where we will see sparkling seascapes and picturesque fishing villages.
Excursions
Optional excursion to Margaritas, Elefterna Museum and Arkadi Monastery with lunch included £95.00
departures:Select Your Departure Date
Benefit from this limited time offer:
Save $118.75 on this tour with our current offers.
What to Expect
The Palace of Knossos – simply one of the most outstanding archaeological sites in Europe
The friendly old town of Rethymnon, rich with Venetian and Turkish architecture
Phaistos, one of the most important centres of Minoan civilization
Byzantine monuments in the Amari Valley
Sleepy fishing villages and the atmospheric island of Spinalonga