Birdwatching and Wildlife Safaris in Tanzania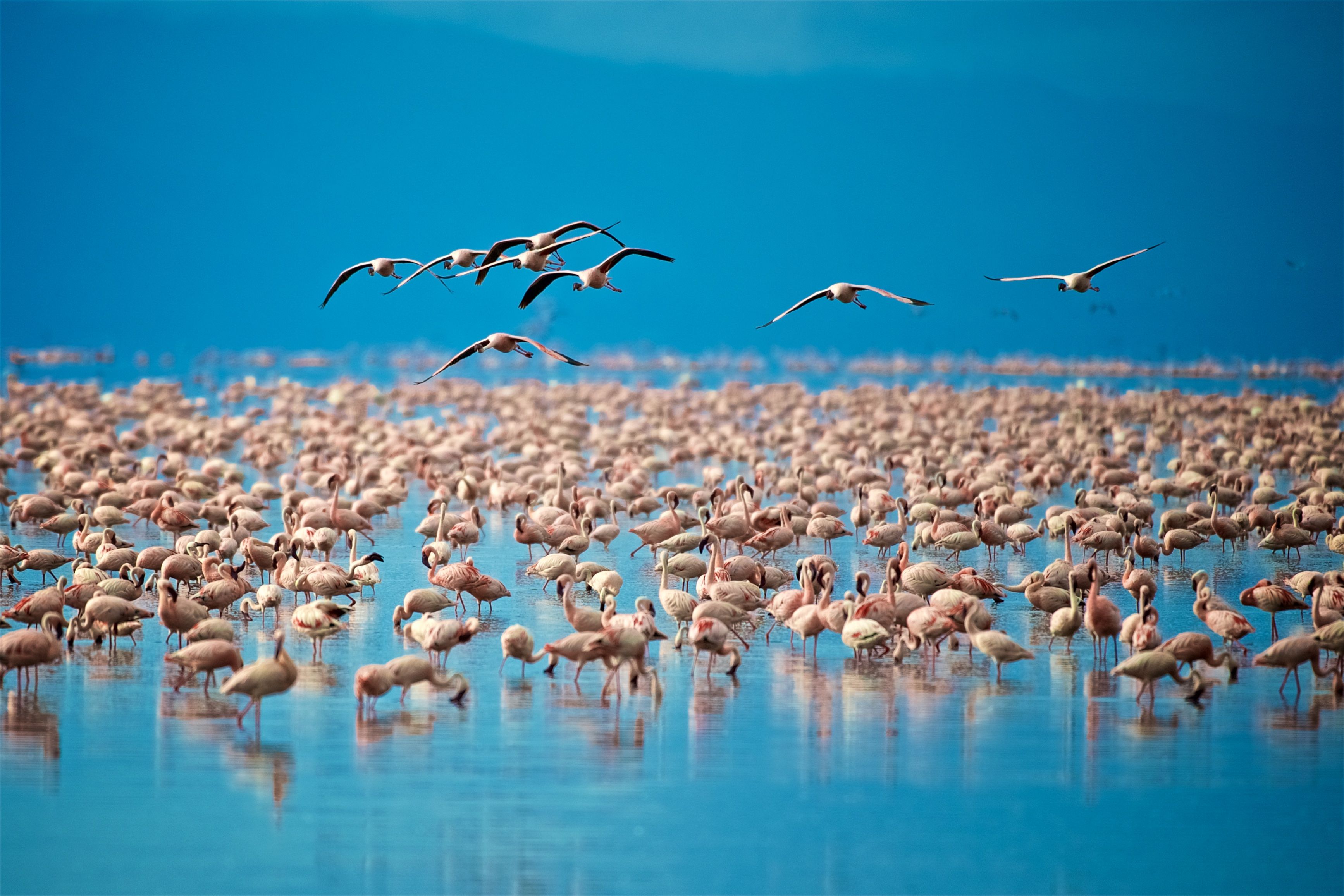 Summary
Join us in the wilderness of Tanzania, where in the shadow of Africa's highest mountain we embark on a truly unique wildlife experience. This tour offers not only the chance of wonderful birdwatching but also other exceptional wildlife experiences. We have the chance to glimpse not only a vast array of endemic and migratory avian species but also witness some of Africa's finest game viewing.
The Ngorongoro Conservation Area and the Serengeti National Park are home to over two million large mammals and some 500 species of birds including ostriches, secretary birds, black eagles, lark and kori bustards to name but a few.
The Rift Valley Soda Lake Manyara is a haven for wildlife and a key habitat for over 300 bird species including three endangered Tanzanian species, the Rufous-tailed weaver, Ashy Starlings and the Black-collared Lovebird. The shoreline of the lake is where we can also see great flocks of salmon pink flamingos sometimes numbering hundreds of thousands of individuals. Other species we may see along the lake's floodplains include the Crowned Plover and the Grey Crested Crane.
Tarangire National Park is home the highest number of bird species of all of Tanzania's National parks and account for about a third of all the species found in Tanzania.
departures:Select Your Departure Date
Benefit from this limited time offer:
Save £274.75 on this tour with our current offers.
Save 10% on this tour with our pay in full discount.
What to Expect
Full day game drive in Tarangire National Park
Full day game drive in Lake Manyara National Park
One afternoon and a full day game drive in Serengeti National Park
Full day in the Ngorongoro Conservation Area