Ancient Stones of the Outer Hebrides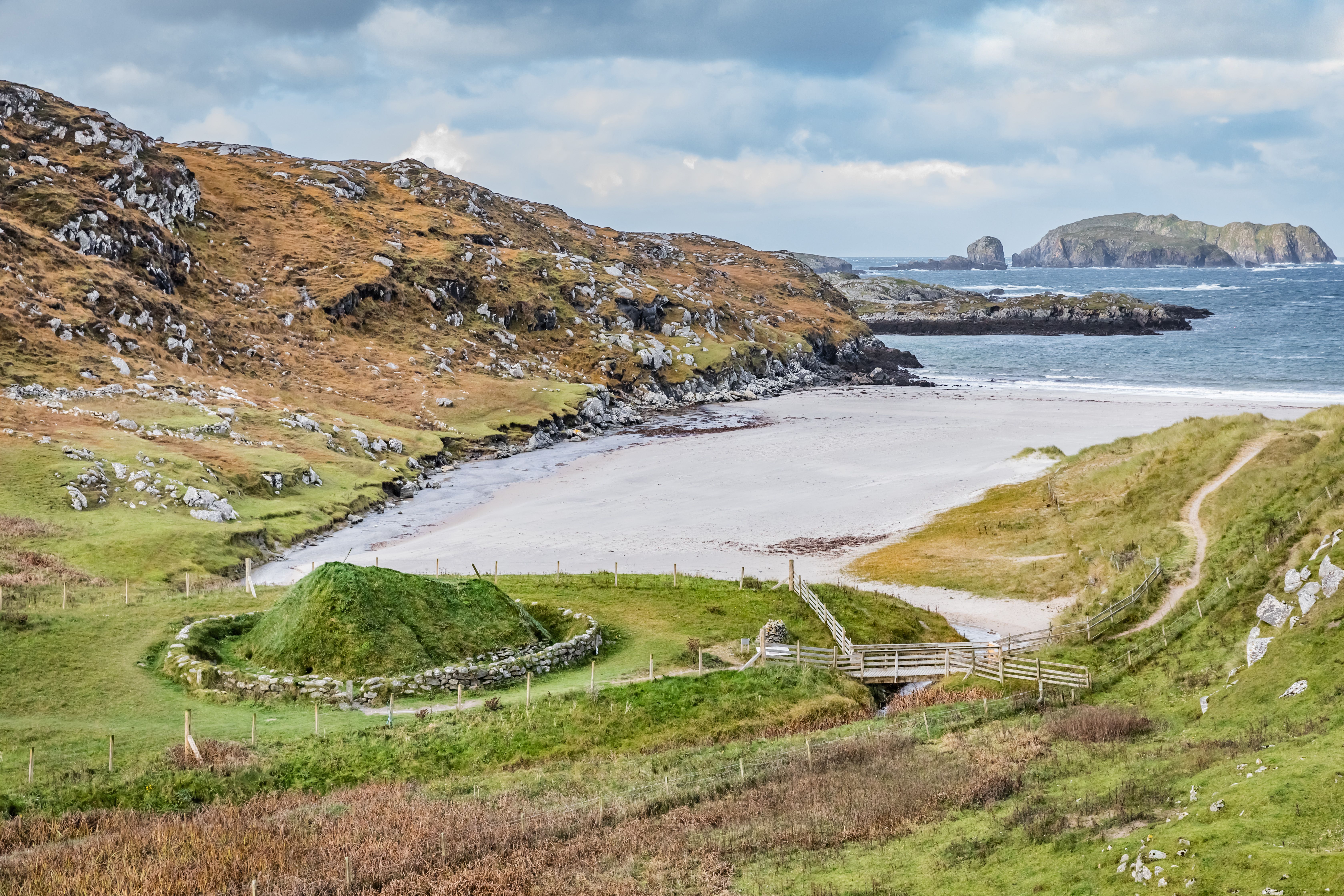 Summary
In about 1800 BC, at around the time that the Middle Kingdom of Ancient Egypt was flourishing, an equally vigorous civilisation was leaving its mark on the far flung islands of the Outer Hebrides. The Standing Stones at Callanish, tall and slender slabs of silvery Lewisian gneiss, are the enduring testament to the skill and knowledge of a long-vanished and mysterious community, who laid out these stones according to precise astronomical observations, lining up the main avenue with the point at which the full moon of midsummer sets. Later settlers have left their mark too, and the tranquil islands of Lewis and Harris are blessed with an abundance of archaeological remains. Neolithic cairns, Bronze Age standing stones, Iron Age houses, Norse mills and Blackhouses from a couple of centuries ago – the islands are a living time-line and a paradise for the amateur archaeologist.
In the company of a local specialist guide we will tour a succession of sites, from the rolling moorlands and sweeping beaches of Lewis in the north to the dramatic mountains of Harris in the south.
Our four nights in Stornoway will also provide an insight to modern island life, where the ancient Gaelic culture is as vibrant as ever and celebrated in music and song.
NC500: Please note that this itinerary features part of the North Coast 500, the highly scenic coastal route which begins and ends in Inverness.
departures:Select Your Departure Date
Benefit from this limited time offer:
Save £64.75 on this tour with our current offers.
What to Expect
Bosta Iron Village, the Outer Hebrides' version of Skara Brae
The remarkable and mysterious standing stones of Callanish
Glimpses into a not-so-distant past at the Blackhouses of Gearrannan and Arnol
Echoes of vanished lives at the Genealogy Centre
The incomparable scenery of the Western Isles