A Classic Scottish Steam Break - Stirling Highland Hotel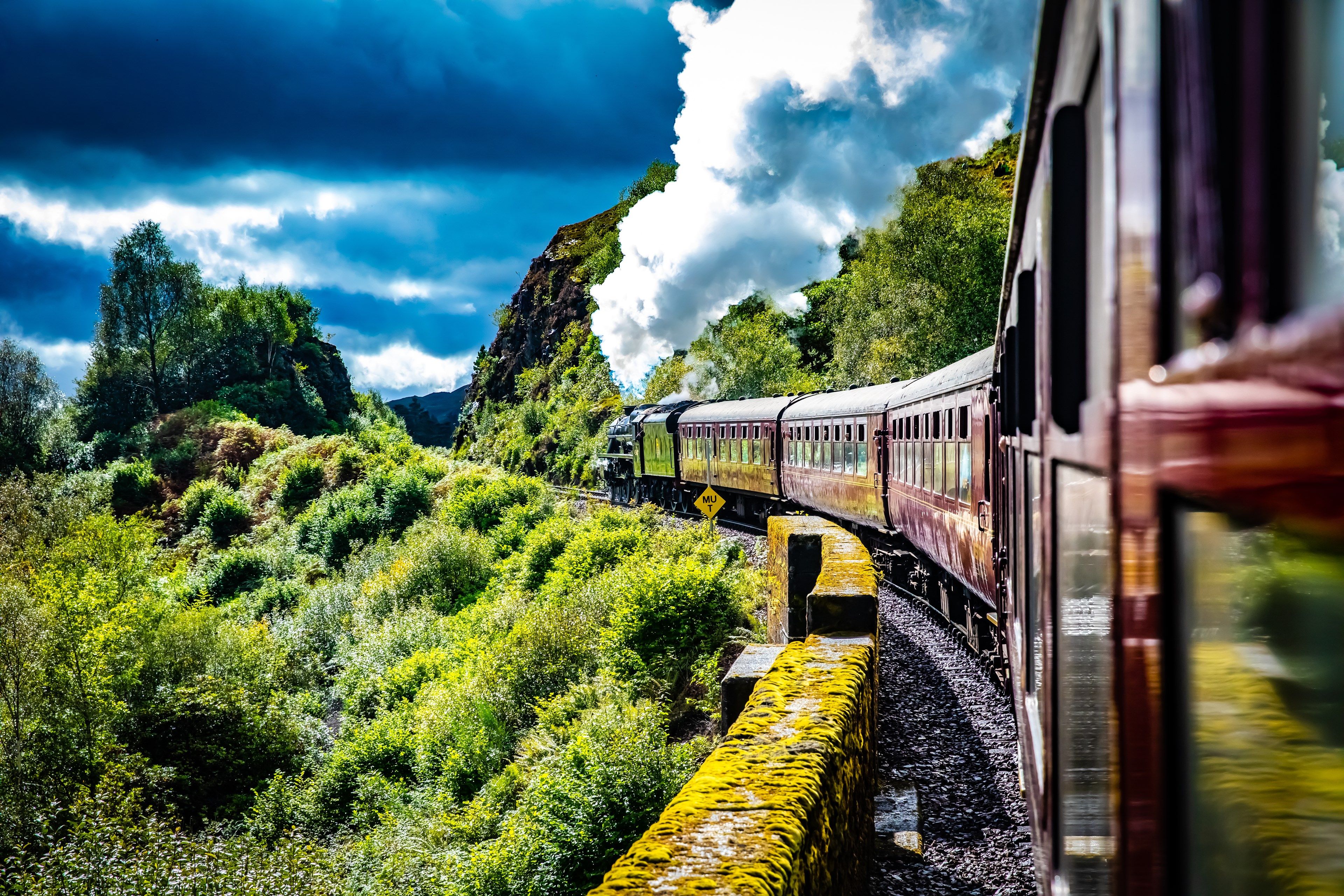 Summary
Steam locomotion has an enduring fascination for many of us and combined with the wonderful scenery of Scotland it becomes utterly irresistible. The Jacobite Steam Train, from Fort William to Mallaig, is one of the longest steam-hauled rail journeys available in Britain today, an 84-mile round trip through some spectacular scenery, which features an impressive list of superlatives. It starts near Britain's highest mountain, (Ben Nevis), passes its most westerly mainland railway station, (Arisaig), deepest freshwater loch, (Loch Morar), shortest river, (River Morar) and finally arrives next to the deepest seawater loch in Europe, (Loch Nevis). 'Concrete Bob' McAlpine's 21-arch Glenfinnan viaduct is just one of the engineering marvels we encounter on our journey, which is made all the more enjoyable by the sound and fury of the steam locomotive at the head of our train, forging its way along the Iron Road to the Isles.
A gentler pace is set as we sail 'Doon ra Watter' on the world's last seagoing paddle steamer, the PS Waverley*, still elegantly plying her trade on the Clyde. There can be no better way to enjoy the gentle beauty of the Argyll hills and the Kyles of Bute than from the deck of this grand old lady. We also enjoy a relaxed and informative cruise on the calm waters of Loch Katrine amid the spectacular scenery of the Trossachs.
Our tour also includes a unique boat journey on the Falkirk Wheel, the world's first rotating boat lift. The Falkirk Wheel is part of the biggest canal restoration project ever undertaken in Britain, as a result of which the Union and the Forth & Clyde canals, both over 180 years old, are once again linked together and fully operational.
*Please note that the itinerary is subject to the Waverley's sailing schedule. Should the Waverley not be sailing, an alternative excursion will be provided, featuring a boat trip on Loch Lomond and a guided tour of Inveraray Castle and Gardens.
departures:Select Your Departure Date
Benefit from this limited time offer:
Save £42.25 on this tour with our current offers.
Save 10% on this tour with our pay in full discount.
What to Expect
Taking a spin on the Falkirk Wheel boat lift
Stunning views on the Jacobite steam train
Cruise the Firth of Clyde aboard the PS Waverley
A captivating sailing on Loch Katrine
Comfortable accommodation in the heart of historic Stirling