Villas and Gardens of the Italian Lakes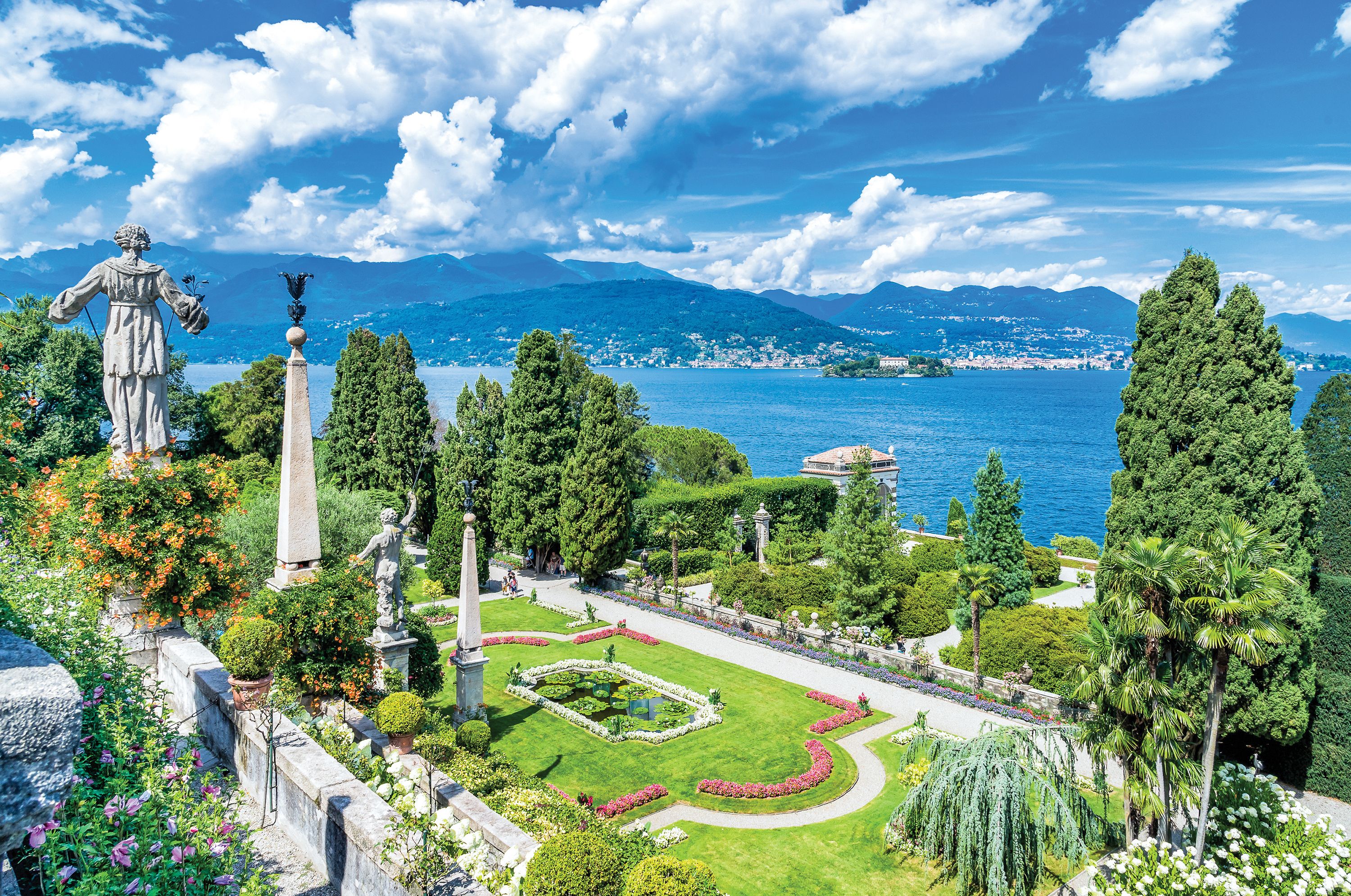 Summary
The fabulous scenery and benign climate of the northern Italian lakes have attracted aristocrats and the wealthy for years, and today their elegant villas and lush gardens perfectly complement the natural landscape.
From our bases on the Gulf of Borromeo on Lake Maggiore and at the foot of Lake Como we will explore a succession of villas and their gardens, all set against the breath taking backdrop of snow-capped mountains and glittering water. We begin with a real treat as we visit the private garden of the President of the Italian Camellia Society, which is home to a remarkable collection of over 500 plants. Nowhere captures the extravagant spirit of the lakeland gardens better than the three Borromean islands, Bella, Madre and Pescatori, which feature sumptuous terraced gardens, shaded woodland walks, flowered terraces and elegant statuary. Other highlights during our stay on Lake Maggiore include a fascinating wholesale specialist plant nursery, Villa Taranto and Villa Pallavicino.
During our stay on Lake Como we will have a private tour with the owner of Villa Cicogna Mozzoni. Azaleas and rhododendrons will put on a dazzling display at Villa Carlotta while the manicured Villa Balbianello, whose garden is impeccably maintained, will be an undoubted highlight. In addition we enjoy a free day to relax and shop in Como town, or visit Villa Melzi d'Eril.
Our departures will be led by popular tour manager and local resident Kate Williamson.
departures:Select Your Departure Date
Benefit from this limited time offer:
Save £139.75 on this tour with our current offers.
Save 10% on this tour with our pay in full discount.
What to Expect
Visit the private garden of the President of the Italian Camellia Society
A private tour with the owner of Villa Cicogna Mozzoni
The extravagance of the Borromean Islands
Stunning views of lakes and mountains at every turn