Alpine Flowers of Wengen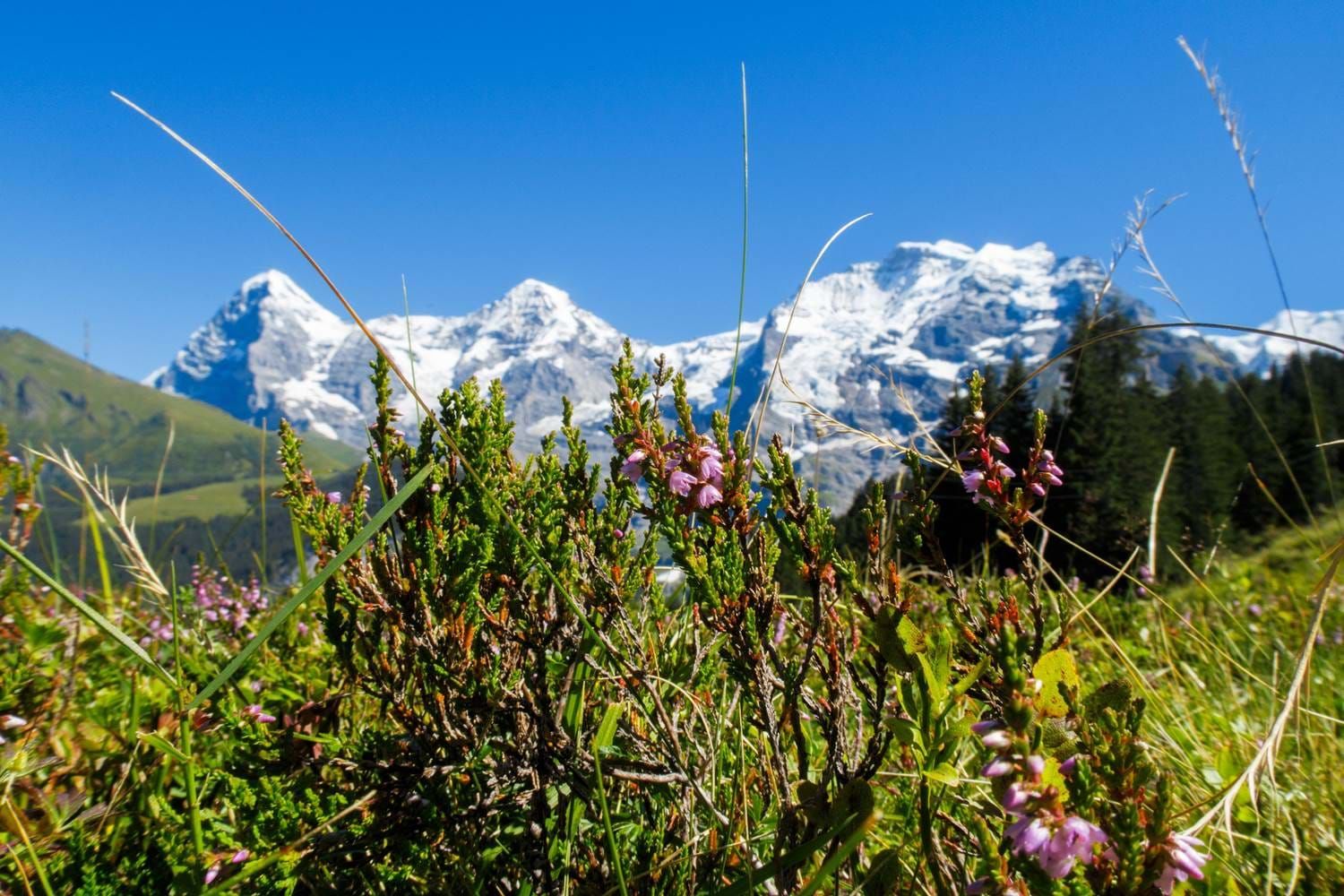 Summary
Lying in the Bernese Oberland region at the heart of Switzerland, Wengen, at a height of some 1,274 metres, is ringed by some of Europe's highest and best known mountains including the Eiger and Jungfrau. With breaktaking scenery, rich green alpine meadows and spruce forests below, it is a superb destination for a range of native flora as well as bird and butterfly spotting opportunities.
Once the snow retreats there is a wealth and profusion of flowers on both the high tops and in the lush pastures of the valleys. The list of flowers is endless and included on our target list will be: Campanula cenisia, Campanula thyrsoides, Gentiana acaulis, Gentiana verna, Gentiana lutea, Globularias, Lilium martagon, Lloydia serotina, Paradisea liliastrum, Veratrum album, Primula farinosa, Androsace alpina, Aquilegias, Anemones, Pulsatillas and many more. Indeed there can be between 250 and 350 species of plants in the Bernese Oberland area, depending on season.
In Wengen, timber-framed buildings and Belle Epoque hotels transport the visitor back to another century, an experience enhanced by the town's car free policy. In the summer months, it is a popular choice for walkers and climbers attempting some of the higher peaks, but with 500km of walking trails and 15 mountain railways, accessing the alpine meadows is easy.
Each day we will walk a different route of up to five miles, sometimes taking a mountain railway to the starting point. We will also take the rack railway to Schynige Platte where we will visit the Alpine Botanic Garden which has 600 different species of local plants. Our guide will co-ordinate our programme depending on weather conditions and naturally our itinerary is subject to change. Should you feel that you would prefer to miss certain days and relax in Wengen please let our guide know.
We have included return rail travel between Zürich Airport and Wengen, together with a 6-day Berner Oberland Pass to cover rail journeys. This pass entitles the user to six free days' rail and bus travel and a 50% reduction on most mountain trains and cable cars.
Walking fitness: while we are not expecting any severe conditions it is expected that in order to get the most out of our holiday participants should be able to walk up to 2 - 5 miles per day in mountain conditions. Suitable footwear, i.e. walking boots and all-weather clothing will be essential.
departures:Select Your Departure Date
Benefit from this limited time offer:
Save £149.75 on this tour with our current offers.
Save 10% on this tour with our pay in full discount.
What to Expect
Gentle hikes through some of Europe's most breathtaking scenery, taking a different route each day
A seemingly endless array of species, both in the wild and at the incomparable Alpine Botanic Garden
The nostalgic beauty of Wengen itself, with its timber-framed buildings and pedestrianised streets